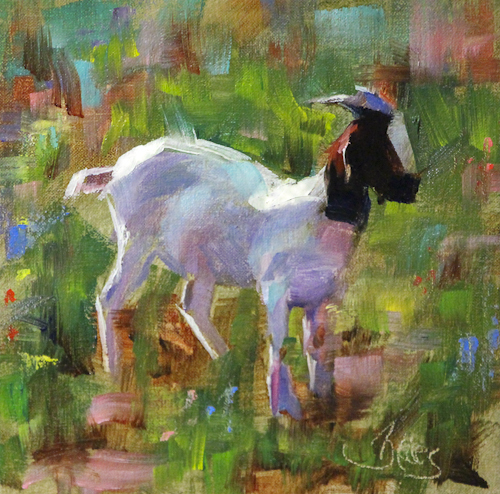 Billy's Brother
6" x 6"
oil on linen
I often pass by this field with goats out grazing. There is a blue house in the distance with a fenced drive leading to it - an enchanting scene. A couple of weeks ago, I set up my plein air gear out there early in the morning to paint. I waited and waited, but... no goats! I tried it again about a week later...no goats again! I began to worry they had been sold, but recently I drove by and there they were. The light wasn't very good this week, so I did a couple of studies of the little fellas from photos I had taken. Maybe I'll do a third and name the trio "Three Billy Goats Gruff." I'm looking forward to getting back out there again and finally getting to paint them from life.
I love to share my art and inspiration.
Sign up
for my email newsletter and receive a free gift of postcards.